Recently Played
Explore the music just played on K-LOVE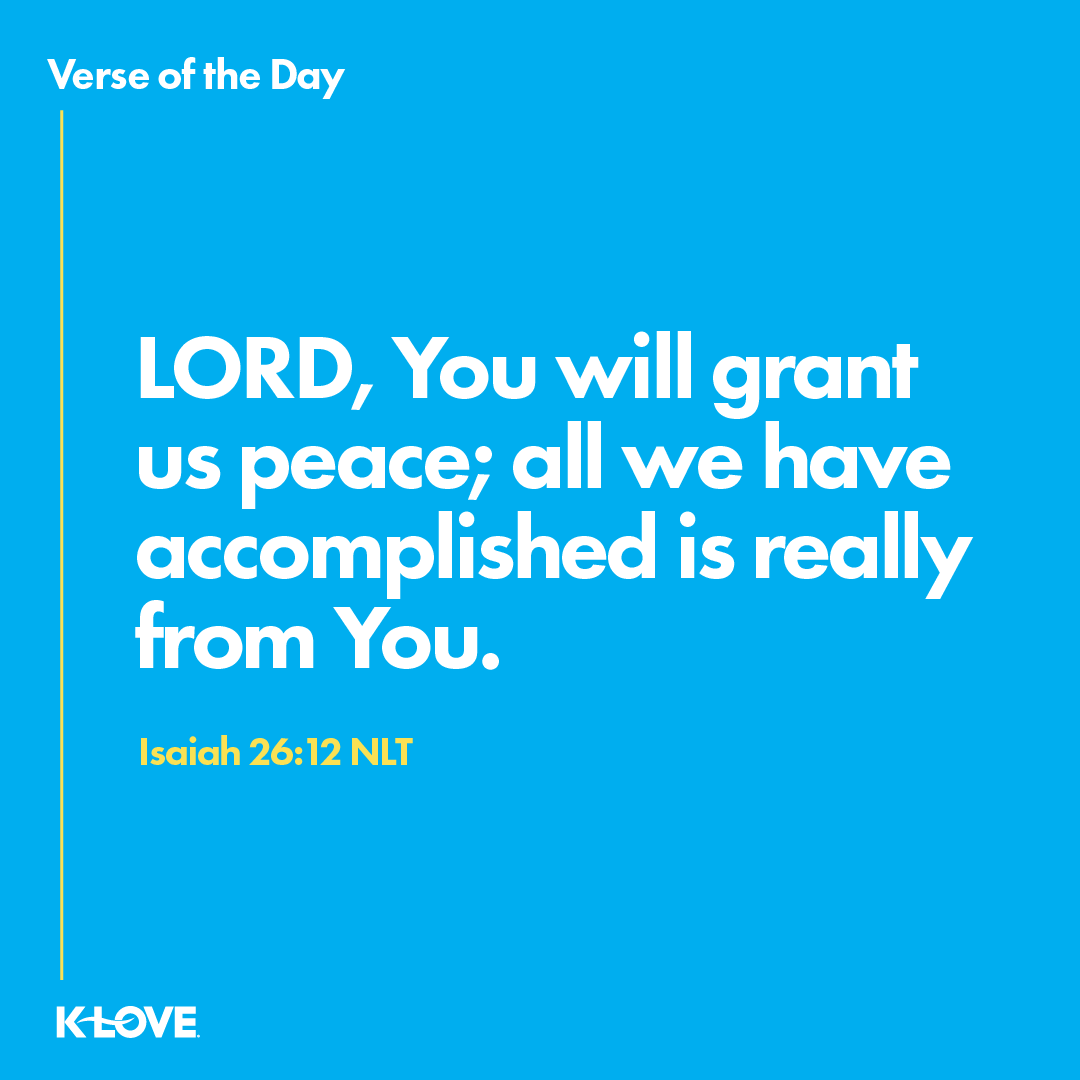 Verse of the Day
LORD, You will grant us peace; all we have accomplished is really from You.
Isaiah 26:12 (NLT)
Events
Discover concerts and events in your community
More to Discover
K-LOVE is more than a radio station. You hear it in the music, you feel it in the prayers of our staff and pastors and you experience it in the stories you read and hear every day.